HEAL THE HEROES
The purpose of the Heal The Heroes initiative is to provide military veterans with the opportunity to gain the healing they've been searching for during their transition from a military career to a civilian life.
Each year, 4 platoons of 30 Veterans will complete the Heal The Heroes program while building out the G.I.-FORCE Veterans' Community. The cost to sponsor one Veteran through an entire year of this program is $15,000. Each platoon funds one Veterans' salary for a full year.
In 2022 Aerial Recovery will host the Heal The Heroes Retreat at Buck Island, British Virgin Islands on October 15-19, 2022.
Nominating a Veteran allows the Aerial Recovery team to be connected deserving people all over the world to receive an entire year of healing and education.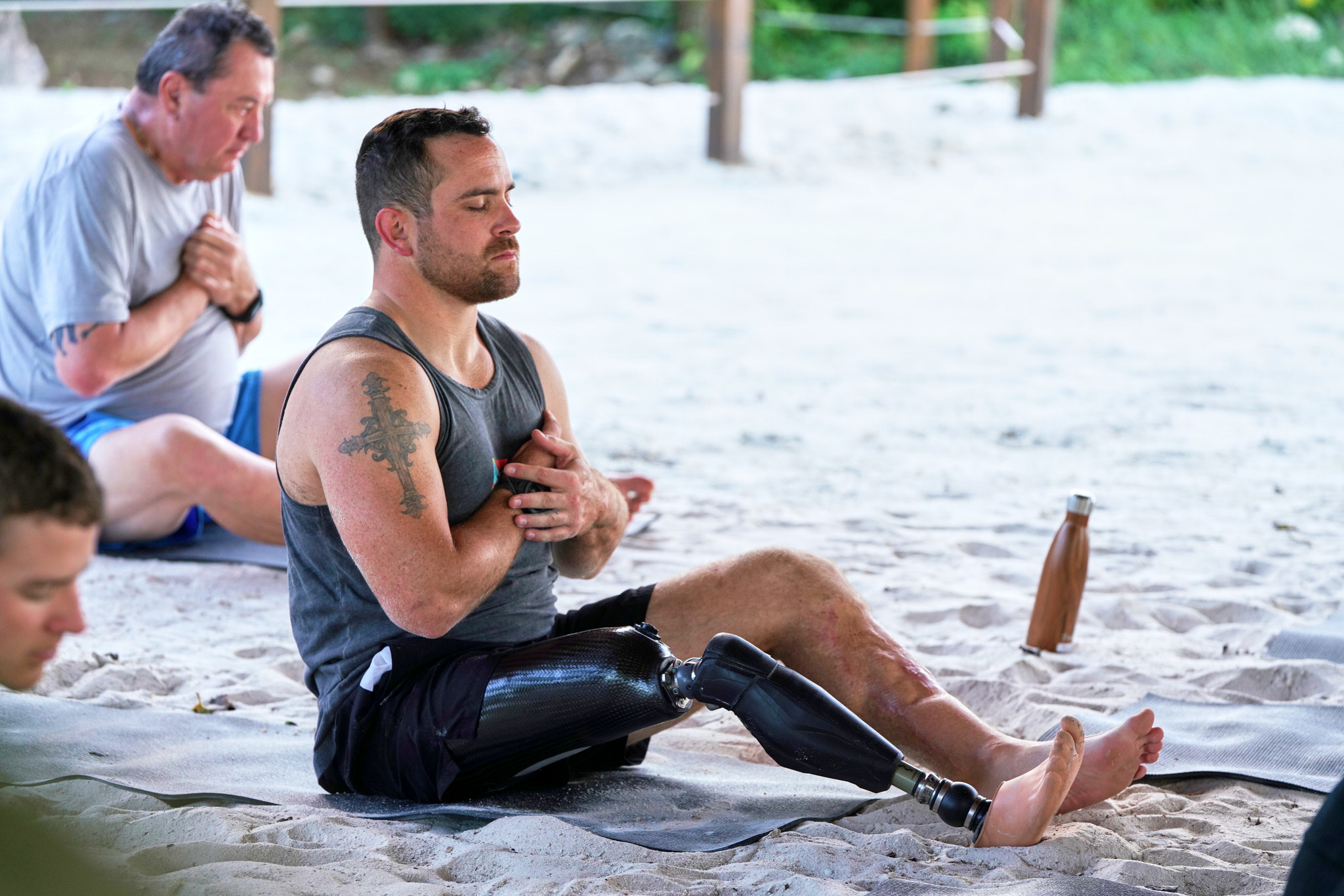 Veterans that take part in this initiative are not asked to pay for their seat, meaning this initiative is fully funded by our donors and sponsors. If you would like to contribute to Veteran's healing and education, please click the button below to donate.
PHASE 1: THE HEALING RETREAT
The Heal The Heroes initiative begins with a life-changing retreat held at Buck Island, a private island in the British Virgin Islands.
This retreat is an immersive experience where attendees will find center, discover their purpose, and create lasting bonds with those in the shared experience.
Veterans will go home with a renewed sense of purpose as well as the tools, community, and resources to be able to take their life, relationships and impact to the next level.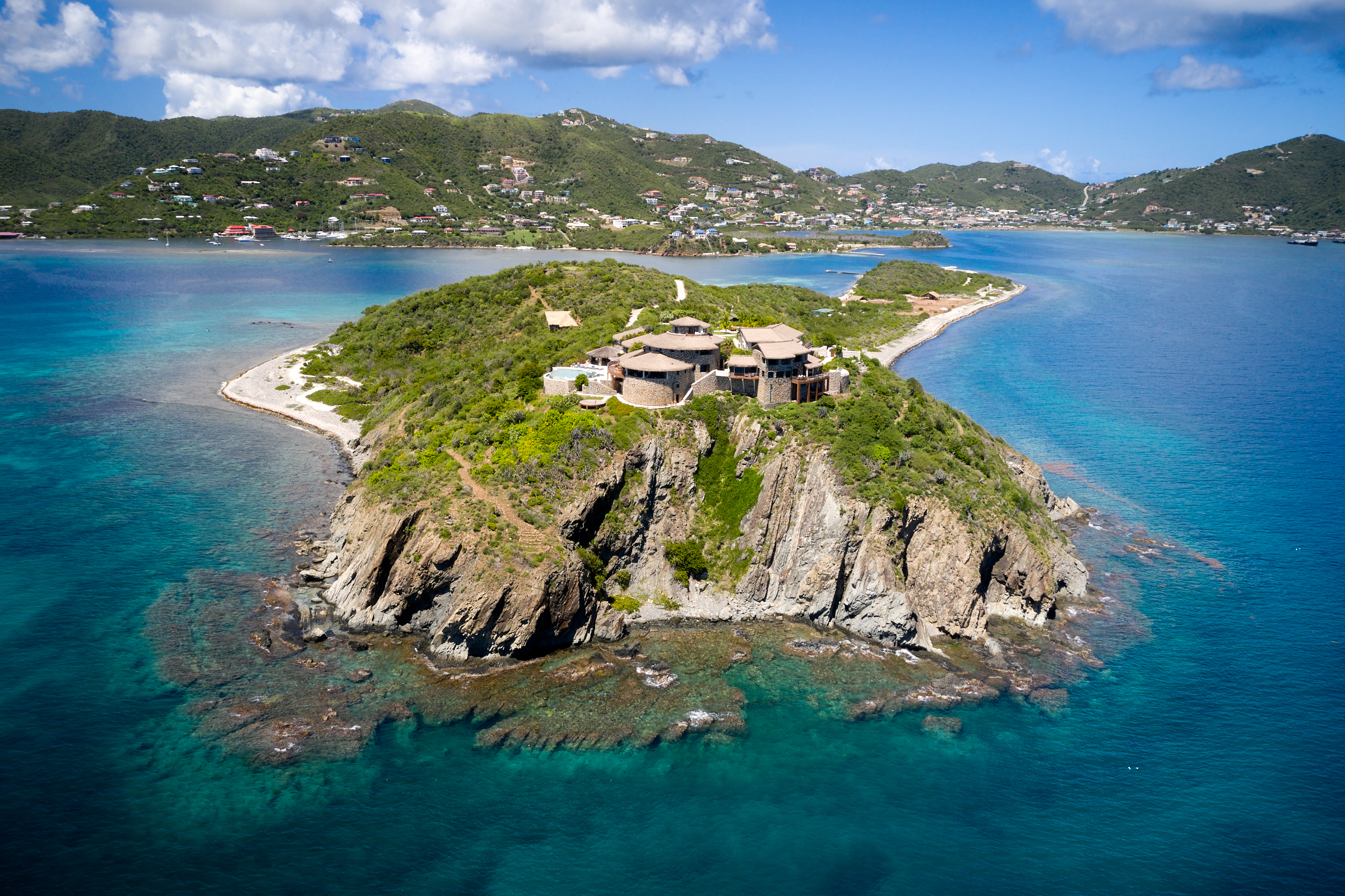 Watch the video from the 2021 Heal The Heroes Retreat to see the impact of this initiative.
RETREAT CURATION
The Heal The Heroes Retreat has been designed and is led by Veterans from the Special Operations Community, Trauma Specialists, and Doctors who have experienced extreme trauma, found healing, and were able to rebuild their lives.
Each session, activity, and therapy has been curated to create a cathartic experience that lasts a lifetime and builds the foundation for the next steps in the initiative.
PHASE 2: G.I.-FORCE
G.I.-FORCE is a 12-week Life Mentorship Program led by retired Green Beret Jeremy Locke.
The program is a safe community for veterans to heal, connect and grow through Locke's "Strong 6" program which focuses on:
Physical Strength

Financial Strength

Relational Strength

Mental Strength

Spiritual Strength

Experiential Strength
PHASE 3: FORCE FOR GOOD ENTREPRENEURSHIP EDUCATION
After graduating from the G.I.-FORCE 12-week Life Mentorship Program, these Veterans will join G-FORCE Mastermind, an exclusive community of Entrepreneurs who have dedicated their lives, businesses, and resources to being a force for good in the world.
Over the course of 9 months, Veterans will join a bi-monthly call to grow and gain resources in:
Purpose clarification and new mission design
Programs and opportunities that are available to Veterans
Investment mentorship in Stock Market, Crypto Trading, and Real Estate
A TRUSTED TEAM to provide support for Veterans facing obstacles
Integrating to a thriving civilian life
Entrepreneurial Development
On-call counselor and mentors
PHASE 4: G.I.-FORCE VETERANS' COMMUNITY
Following their 9 months in G-FORCE, Veterans are then invited to join the G.I.-FORCE  Veterans Community for life, which offer service opportunities globally:
Serving in disaster zones

Speaking opportunities

Teaching opportunities

Anti-trafficking Initiatives
NOMINATE A VETERAN
Nominating a Veteran allows the Aerial Recovery team to be connected with deserving people all over the world to receive an entire year of healing and education.
Fill out this form to submit your nomination.